This article describes how quickly web push notifications can be implemented in WordPress, as push notifications are simple messages, these messages are displayed on desktops and devices even if you do not open your website, I'll tell you. This is a great way to convey the latest articles of your blog readers.
To accomplish this, there are many free and premium notification solutions such as PushCrew, PushUp, Pushify, Pushprime, Roost, PushAssist, iZooto and OneSignal etc. to implement this.
Although all of the solutions mentioned above are different in browser and mobile support, I recommend choosing the most suitable solution according to the requirements of the website, but in this article I will discuss OneSignal, a completely free solution of WordPress Web Push Notification. In the next please follow the instructions below to start.
1.If you have not signed in yet, sign up for a free account on OneSignal and sign in or sign in to your existing account.


2. After logging in, create a new app with the proper name (Eg: DemoApp was created).


3. To do this, give the name of the app (Eg: DemoApp), then select Web Push from the platform list and click next.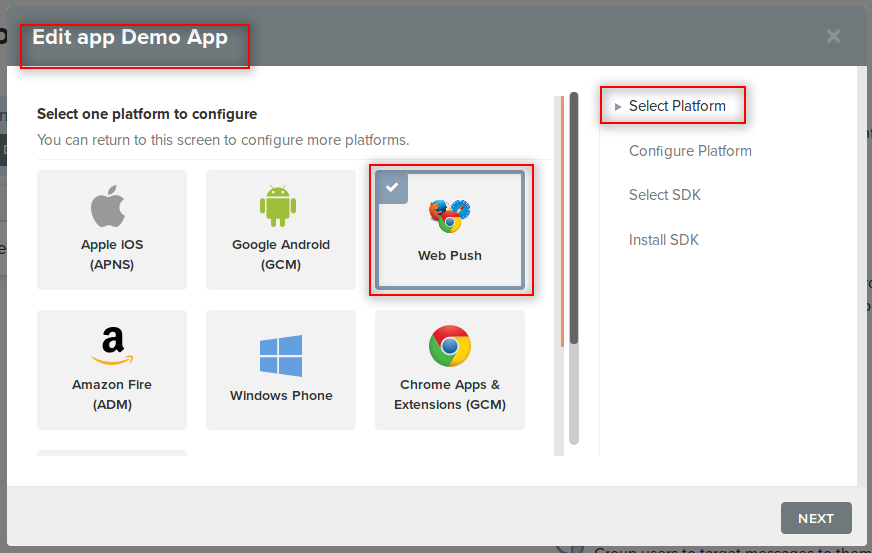 4.You can now configure the "Configure Web Push" feature that allows you to choose from a variety of web technologies that support web push tools. Now, in the "Choose Integration" section, click "Website Builder" and select WordPress.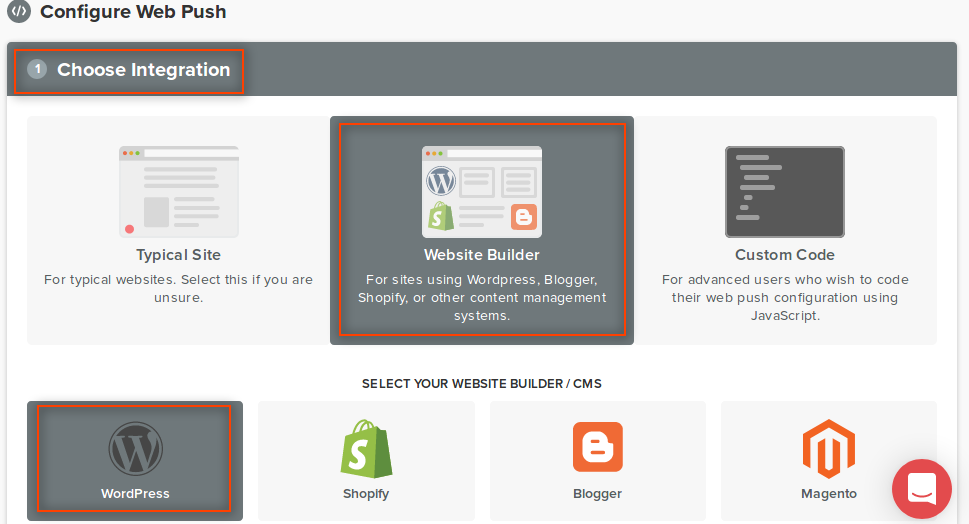 5.Next, at the same "Configure Web Push" under "WordPress Site Settings", add and save details such as site name, site URL, default icon and so on (Note here, that Web Push works best on sites that fully support HTTPS, and we recommend HTTPS for Web Push. If the site does not fully support the HTTPS, you must select "My site is not fully HTTPS".).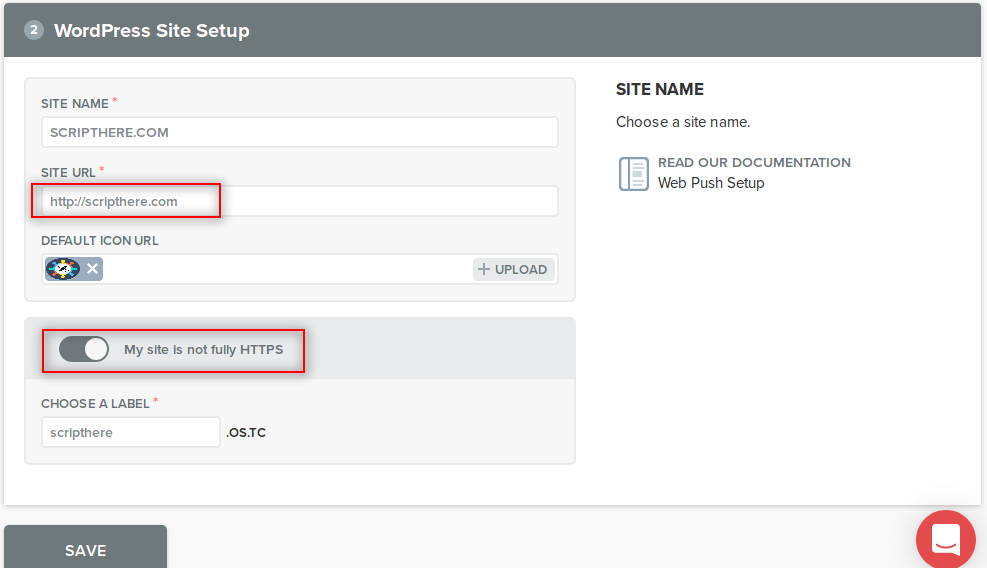 6.You can now "Configure WordPress Plugin" section, where you will find the App ID and the API Key, copy both these keys and save it in notepad for a moment and Finish.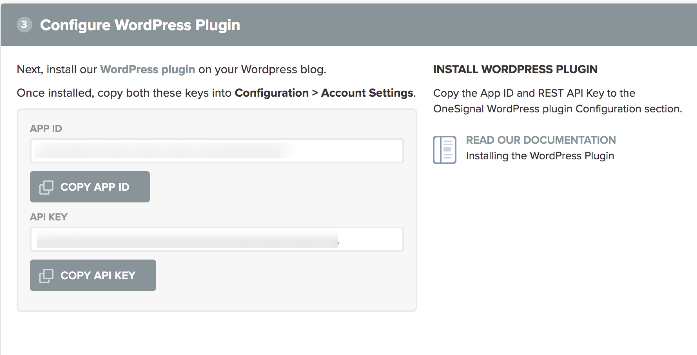 7.You can now, "Settings" under Web Push Platforms, by default chrome & Firefox, which is active for the WordPress SDK, so that the safari needs to be activated, by clicking the edit button your in "Safari Web Push Configuration" here, add the site name, site URL, site icon and save, after saving you will receive a WebId, copy this WebId and save it in notepad for a moment.
i.)Platforms – default chrome & Firefox active.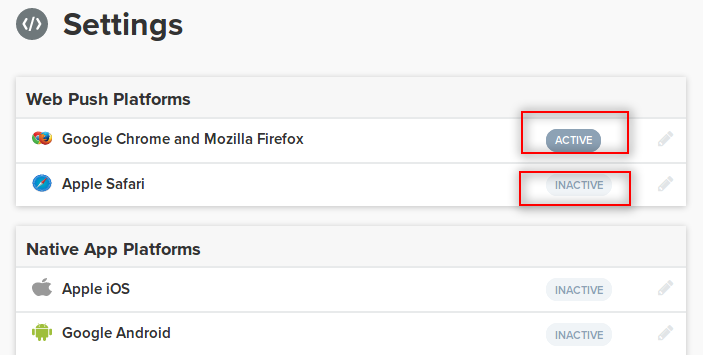 ii.)Platforms – now edit and activate safari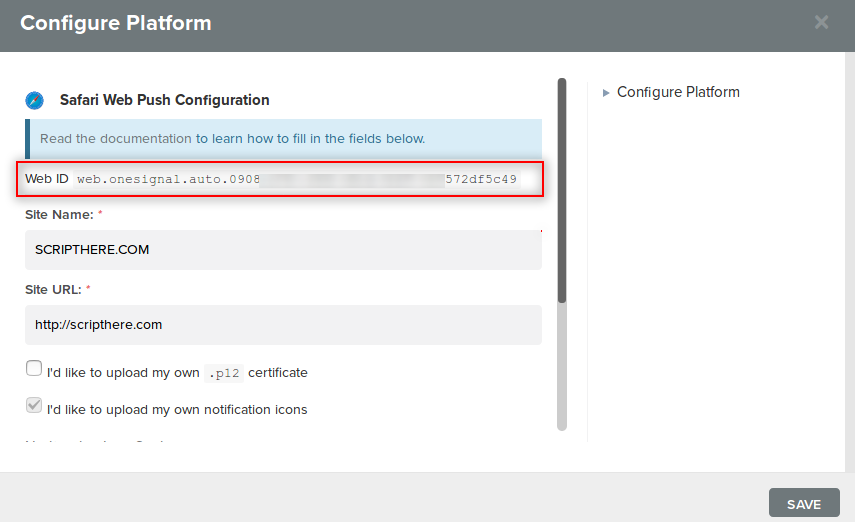 iii.) Platforms – now safari also activated


8.That's all, configurations on OneSignal website, now we have to install on our website "OneSignal – Free Web Push Notifications" plugin.

9.You can install a plugin couple of ways, one goes to your site admin area "Admin->plugins->Add New" section search for "OneSignal" plugin and install it, another one download "OneSignal" plugin from the WordPress site directly and extract, after that upload via FTP to "/WP-content/plugins/" directory and activate the plugin.

10.Once you have enabled the plug-in, go to the "One Signal Push->Configuration->Account Settings" section and enter and save the details of App ID, API Key and Safari Web ID what we previously copied, If you want to edit a few other settings like "Prompt" etc. you can to do follow the instructions in the same field notes.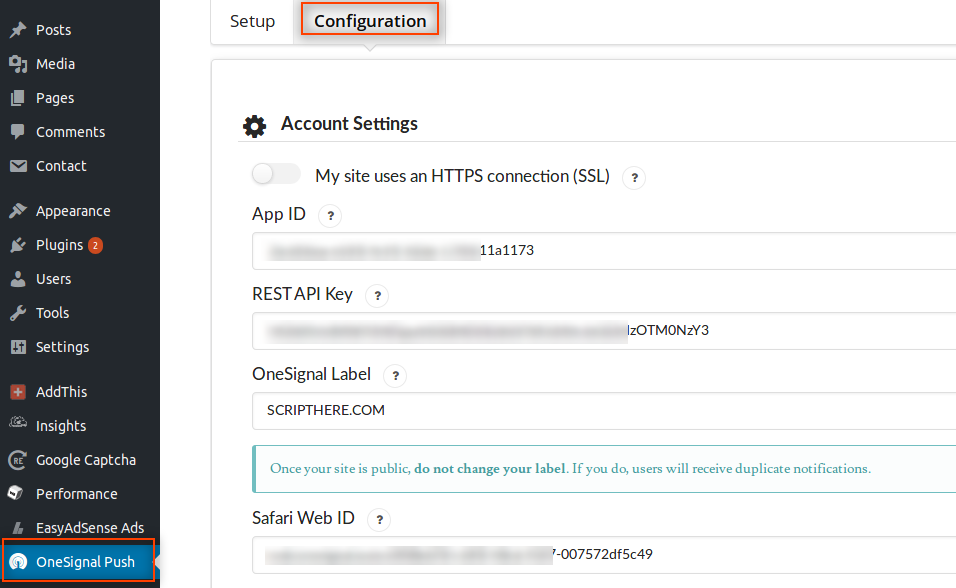 11.That's All done for a Web Push Notifications, now you can see the Push notification "Prompt" on your site.


Hopefully, you have learned Web Push Notification in WordPress, then please Subscribe to ScriptHere.Com by Email. You can also find us on Facebook and Twitter. If you have any comments or queries, please do the following in the comments section.