In this article we're going to talk about getting leads from your WordPress website in the Salesforce leads objects. Through a form so a lot of people may not know, but the Salesforce out of the box on this classic edition has Web-to-Lead, now let's see how you are managing the leads coming from the Salesforce CRM using – Web -to -Lead :).
What are the leads?
Leads are basically all people of business interested in the products and services you are trying to sell and leads are standard objects used to store information about potential customers. These leads come from various channels and various sources like you will get leads from phone, email, Facebook page, manual or website etc.
What is Web to Lead?
Web to Lead is the process of capturing leads coming from your website, like leads coming from your website contact us page or inquiry page etc.
What does Salesforce CRM do here?
Salesforce helps you all this leads coming from different sources into a sing place called Salesforce CRM. So sales executive simple focus on Salesforce CRM rather than managing all the lead source channels.
Let's see how it is done, it's pretty easy and straightforward, follow the instructions below.
1.To do this, you need your Salesforce account, if you have, you can sign in or sign up for a new account. Here I am using the Salesforce developer account to show you how doing that.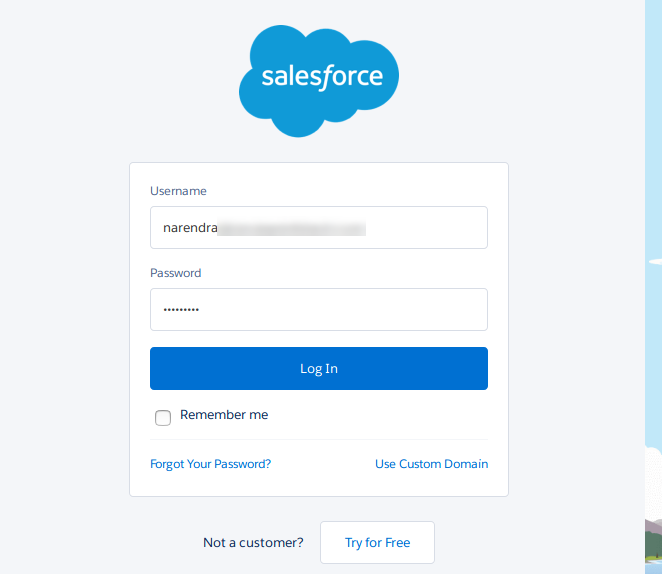 2.With the classic theme of Salesforce you can easily find the Web-to-Lead option instead of lightning. So go to the profile so you can find an alternative option for Salesforce classic by clicking and switch.


3.After switching, you need to click setup, search the web-to-lead options, and click the web-to-lead setup page.


4.On the Web-to-Lead setup page, edit the option and click to go to the Web-to-Lead setup page.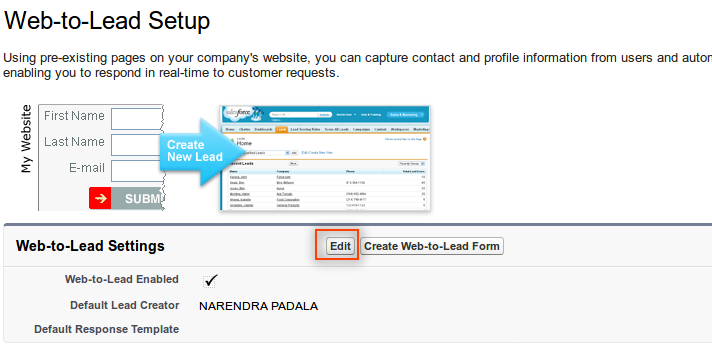 5.On the Web-to-Lead settings page, Enable Web-to-Lead and save, make notes here without enabling if you create from those leads will not come to Salesforce CRM.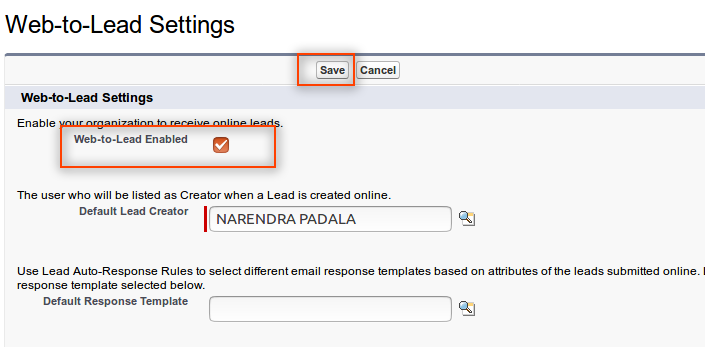 6.After Enable you again come back to Web-to-Lead Setup page, now click on Create Web-to-Lead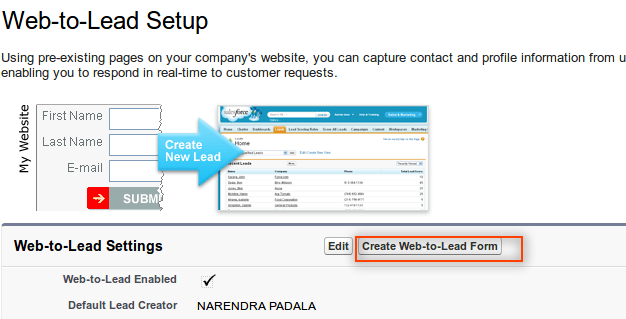 7.To Create Web-to-Lead From select required fields and enter the return url of the website (i.e After users submit the Web-to-Lead form, they will be taken to the specified return URL on your website, such as a "thank you" page.). If need you can Enable spam filtering, for that you need get reCAPTCHA API Key Pairs, make a note it will work on live site not work on local, then click generate.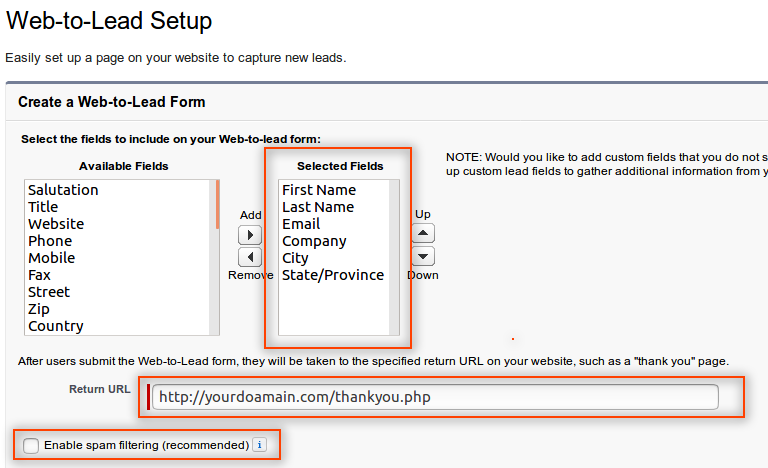 8.When you click "generate", find the HTML code Copy and Finish.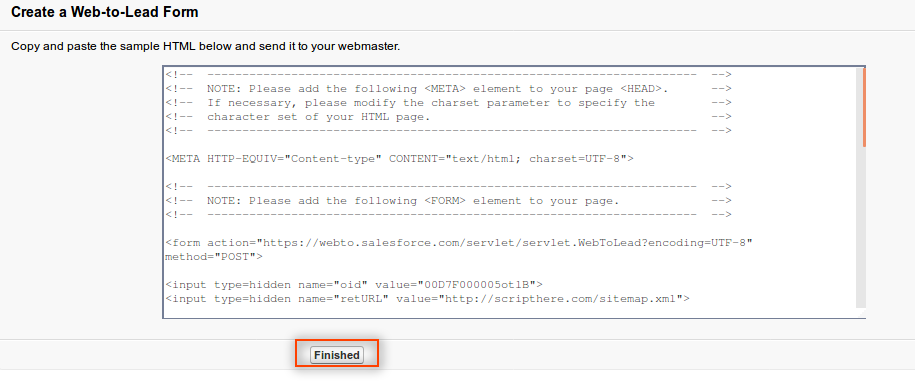 9.Now you can enter the admin area of your WordPress site, which you can add above the copied code, paste it into a WordPress page, post, or text widget, and publish to gather information from users.


10.This will display the form on the WordPress site and you can get the lead from the inquiry form.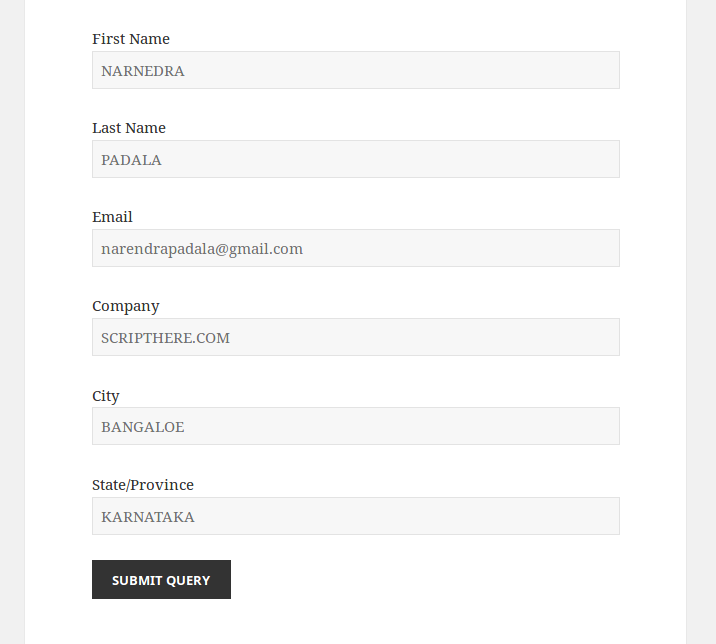 11.If there is an inquiry about sales or service where the data is stored in the lead section of Salesforce CRM, we will also receive the e-mail immediately.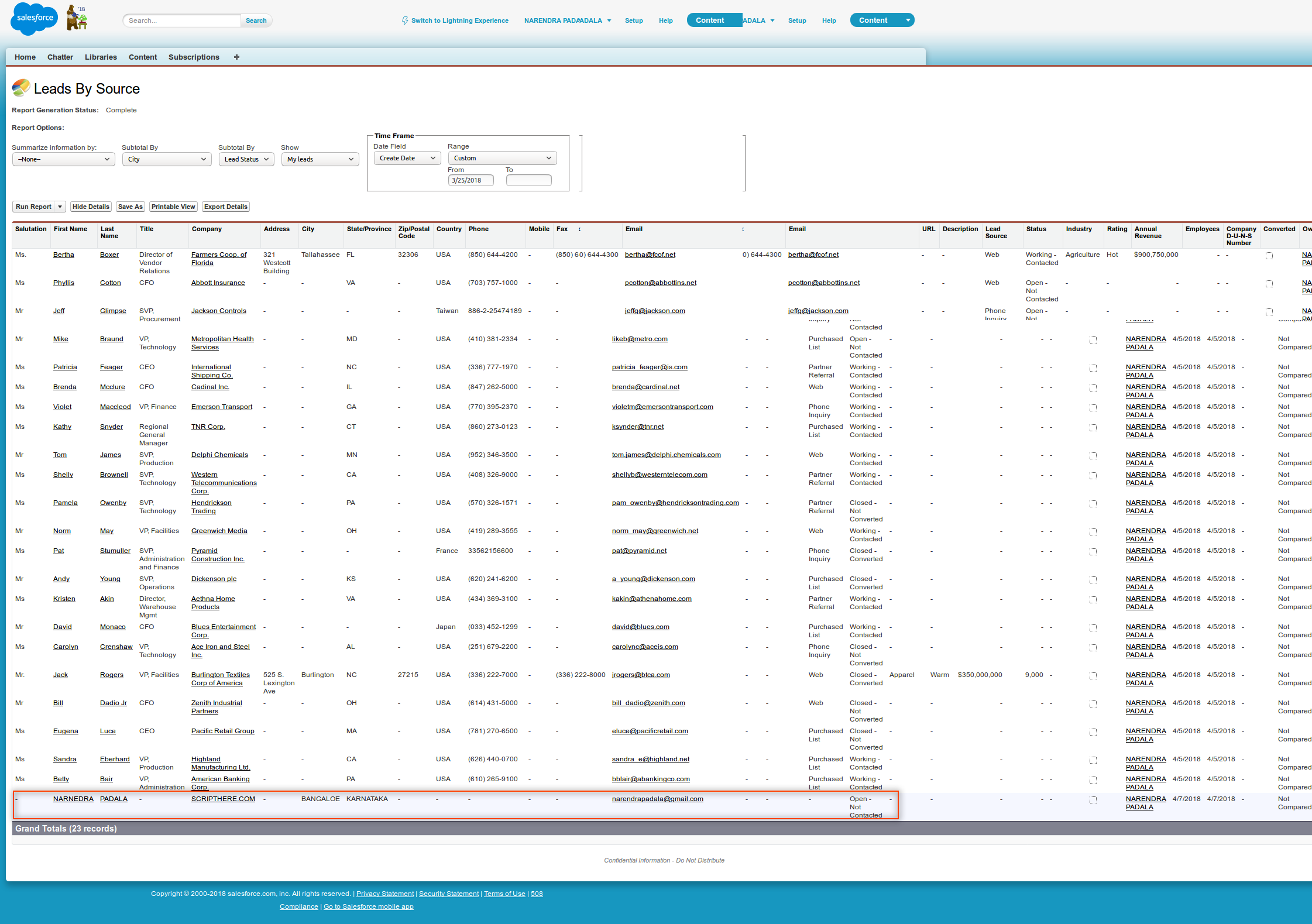 Remember the important points when creating a Web-to-Lead forms
Before the record is created, all universally required fields require a value.
Salesforce performs field validation rules before creating records sent via Web-to-Lead.
Salesforce does not support rich text area (RTA) fields in Web-to-Lead forms.
The daily limit for Web-to-Lead requests is 500.
Hopefully, you have learned integrate Salesforce with WordPresss, then please Subscribe to ScriptHere.Com by Email. You can also find us on Facebook and Twitter. If you have any comments or queries, please do the following in the comments section.